If you've ever wondered (and since you're reading this, I assume you have) how much does a cargo ship captain make, then you'll find all the answers in this post.
So, without delay, let's look at the numbers…
A cargo ship captain makes
between $35,000 and $130,000 annually.
And now some more details.
---
---
How Much Does a Cargo Ship Captain Make?
A cargo ship captain makes between $35,000 and $130,000 annually, which is a significantly smaller pay compared to the industry's highest salaries of cruise ship captains ($150-200,000).
However, the market response usually only reflects the actual situation, where seafaring is not an exception:
The entertainment industry, where cruise ships belong, usually counts higher commercial margins as soon as working on a B2C mass market vs. B2B, where cargo ships are.
A rule of thumb, even beyond seafaring: entertainment pays better!
A cargo ship's price (to buy a whole thing) is about ten times lower than the price of an entire cruise ship.
Apart from that, concerning a company's payment levels, the cargo ship's wages are seriously dictated by how much cargo she may carry and – too important – which route she is going. Subsequently, how much do the B2B customers readily pay to deliver goods from port A to port B.
---
What is the Lowest Pay for a Cargo Ship Captain?
The industry's lowest wage for a cargo ship captain is about $35,000 annually. She is a small cargo ship, which may mean a local route rather than an international and/or cross-ocean one. You maybe have noticed the mentioned value equals the beginner's level of a cruise ship captain.
---
What is the Highest Pay for a Cargo Ship Captain?
With the cargo ship growing in size, the cargo also increases its volume and value. As a result, the route becomes either longer or more valuable, or both. A cargo ship captain of a big cargo ship crossing an ocean makes $130,000, which is already a little lower than the mean average of a cruise ship captain's salary.
---
What is the Average Salary of a Cargo Ship's Captain?
The mean average pay of a cargo ship captain is $80-90,000 annually. As we mentioned, the determinate factor is the route where the ship works. Anyway, this is the mean average throughout the industry.
---
Cargo Ship Captain's Responsibilities
A cargo ship is a commercial enterprise in the first place. Therefore, we suggest the cargo ship captain's salary (along with other salaries on this ship) should directly depend on the summation of the ship's price and the cargo she is carrying.
Now, show me the numbers?!
---
How Much Does a Cargo Ship Cost?
Talking about levels of responsibility for the big ship captains, a cargo ship to buy costs roughly $100 million per piece for a really big one (compare it to a cruise ship's price, which we mentioned in another post, which is $1 billion and up).
Of course, the size matters even for the cargo ships, and here is the difference:
500-TEU cargo ship costs more or less $10 million.
12,000-TEU cargo ship costs about $90-100 million.
The cargo ship company capacity is also measured in TEU as a summation of all cargo vessels TEU'es in a fleet.
TIP Don't worry; I will tell you in a minute what the TEU is.
The 20,000-TEU's also exists. For a cargo ship company, like Hyundai or Maersk, to have 20,000-TEU cargo ships in a fleet is as glorious as having an Oasis-class cruise ship for a cruising company.
Most marine-cargo market leaders own only about a dozen 20K+ TEU cargo vessels.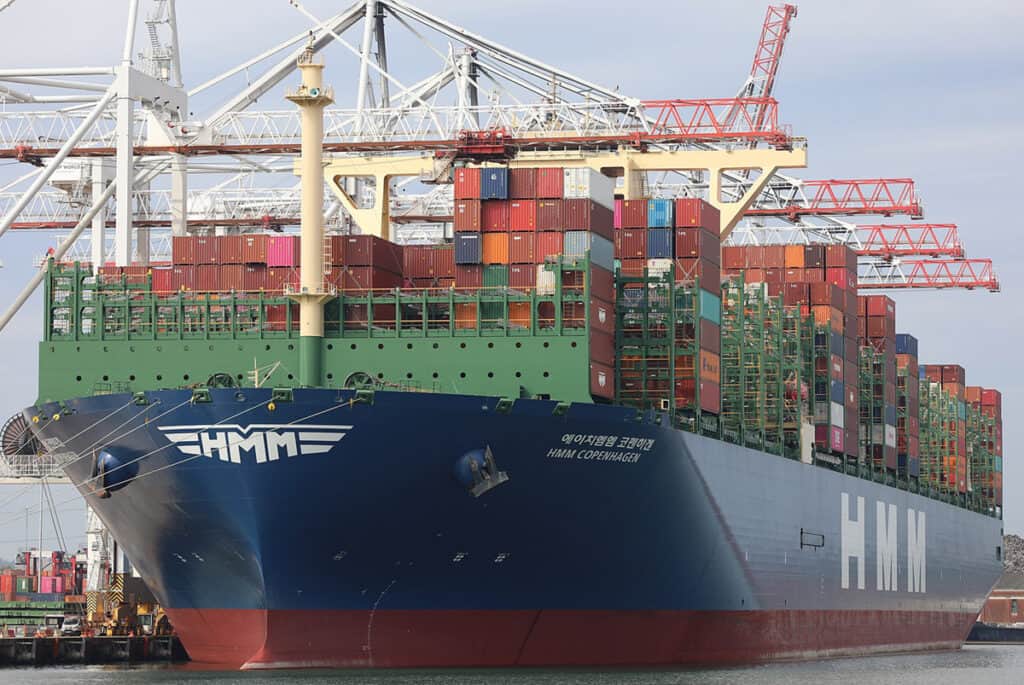 ---
What do We Call TEU and FEU for a Cargo Ship?
TEU is an abbreviation, and it unwinds to Twenty-foot Equivalent Unit, where 20-foot describes the size of a container.
There is also FEU for measuring the capacity in forty-foot containers, but we stick with TEU as the most common and perfect fit for this post.
Bluntly, TEU and FEU are for how many cargo containers a ship can carry… and this is just another system to measure to replace the old-school tonnage system (do not confuse it with displacement!).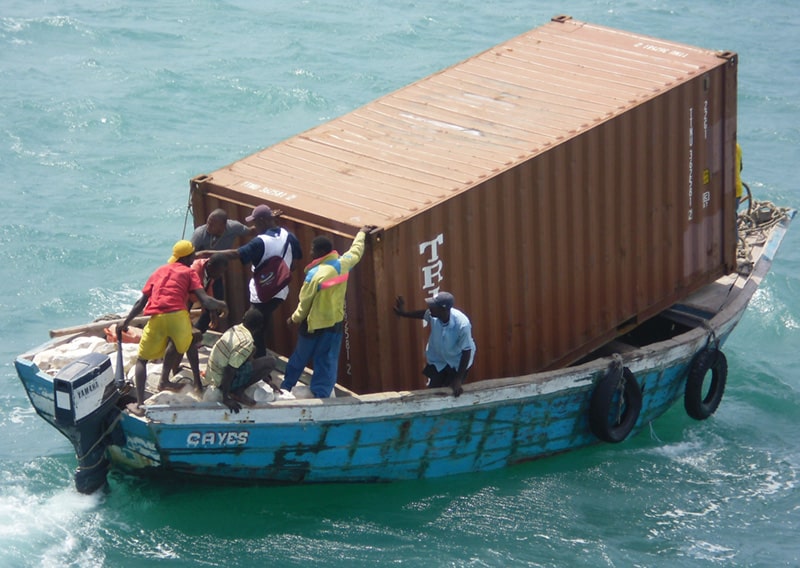 Romans purposed the tonnage (nobody remembers when) to count wooden casks for wine and olive oil. Then the formulas got updated somewhere in the 17th century in England.
Unfortunately, it was so old that people required an adequate replacement to fit the modern commercial needs, so we've got TEU as a replacement for "tonnage."
Did you know?
"Ton" and "tonne" comes from the Latin word "tun," which is a wooden cask used for wine or olive oil; where this name for casks derives from tuna fish because of the similarity in shape.
Therefore, "tonnage" indicates how many casks of wine or olive oil a ship can carry. And yes, that "tun" was about 1 ton in the times of the Roman Empire.
So I'm curious how much a cargo ship skipper made during that time? More important – how was his salary even formed?
---
How Many Cargo Ships Are There in the World?
For the highly probable case if I'll start my cargo ship captain career right now, is there any space for the future me in the market?
Yes, there is, and the numbers are growing. As of 2021, the so-called global merchant fleet counts about 55,000 merchant ships, where the global number of cargo ships is about 15,000 vessels, roughly 27% of all merchants, and 5,400 of them are container ships. Quite a lot.
---
How Much Does a Cargo Ship Captain Make? – The Bottom Line
I hope you have all your questions answered. You already know how much does a cargo ship captain makes and on what basis his salary is calculated. It remains to find an empty seat and become the captain!
Keep reading our sailing blog for more interesting information.
Good luck, future Captain.